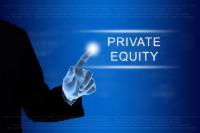 PE-ople crisis: 'Everyone's running out of candidates' from PRIVATE EQUITY NEWS
Private equity houses have been on an acquisition spree in the past 12 months, but there is still one asset that many of them are struggling to obtain: people.
Buyout shops are racing to raise larger funds, expand into new markets and deploy vast warchests of capital, but the growth spurt has led to a dearth of new talent for hire and an upwards spiralling of salaries, according to industry executives and recruiters.
Intense competition from the technology sector is compounding the problem, with startups and Big Tech companies luring in young employees who typically come from private equity's traditional hiring grounds of investment banking and consultancy.
London calling
The shortage comes after a frenzied spell of recruitment for the private equity industry.
US buyout giants have been at the forefront of those beefing up their teams across Emea, particularly in London. Blackstone's headcount at its European headquarters in Mayfair had swelled to 541 employees by the end of last year, up from 364 at the start of the pandemic.
During the same period, KKR grew its Emea headcount to almost 400, up by 100 people since 1 March 2020, with around half of the newcomers joining its London office.
London teams have been growing in the wake of an acquisition spree in the UK last year: At £45.8bn, the cumulative value of the 235 buyouts of UK-based companies last year represented the biggest headline figure in the 35-year history of the Centre for Private Equity and MBO Research (CMBOR), surpassed on an inflation-adjusted basis only by the £44.1bn recorded in 2007.
The job boom also comes amid private equity's expansion into alternative types of investment: be it credit, real estate, infrastructure or areas of personal finance such as private wealth.
"Everyone is hiring, so we're finding it's becoming candidate-scarce. Everyone's running out of candidates," Charlie Hunt, principal consultant and director of UK at Private Equity Recruitment (PER), tells Private Equity News.
Yet private equity firms are not the only ones looking to expand. Fast-growing tech companies are also on the hunt for young talent, and the two sectors are starting to compete for the same employees.
Hunt says: "You've now got technology companies being a new career path for people, either startups, fast growth tech or very established places like Google and Ebay. And then you've got more firms that have raised bigger funds or launched new vehicles, and when you put all of this together it's incredibly competitive for people."
Johnny Colville, a managing director in Houlihan Lokey's financial sponsors group, is seeing appetite shifting away from less traditional PE career paths towards tech: "PE has consistently attracted the best talent from across the financial services eco-system on the premise of 'jam tomorrow'. After the obligatory few years in banking or consulting, making the jump to the buyside offered the opportunity to be at the heart of the dealmaking action, with the prospect of considerable financial reward to follow.
"However, the PE industry is facing stiff competition from Big Tech, venture investors and an appetite for startup risk that was lacking in prior generations. The financial crisis continues to cast a long shadow and many ambitious employees are choosing roles within Big Tech, not least driven by a strong sense of moral purpose and brand association."
PE funds which do not have a focus on tech "will almost certainly find it increasingly more difficult trying to find talent from the banking or consultancy pools, given tech seems to have such a strong pull for these professionals", according to Kadeem Houson, who covers private equity recruitment at Kea Consultants.
That could be bad news for generalist buyout funds, he adds: "When we looked at buy side to buy side moves – people moving from fund to fund – we have seen a 10 to 15% increase in people going from traditional buyout generalist strategies going into venture, growth and tech-oriented investing."
The double whammy of tech firms poaching talent and industry expansion is causing salaries to spiral.
Pay for junior private equity professionals in Europe has jumped by 52% over the past two years, according to analysis in October last year from headhunters Heidrick & Struggles.
Private equity investment professionals with up to two years experience across Europe and Africa earned an average of €178,600 (£152,000) in 2021, up by 11% compared with 2020, but up by 52% from the €117,300 paid out in salary and bonus in 2019.
Signs of a pay jump have emerged in the results of the listed private equity giants too: earlier this month Apollo Global Management said that its 2021 expenses for compensation and benefits were $3.49bn, more than triple the previous year, calculated using generally-accepted accounting principles, or GAAP.
PER's Hunt says there is a "vicious circle of people looking over their shoulder saying 'I need a raise now'''.
While banking and consultancy candidates often wait to receive a bonus before moving across to private equity, some buyout shops are also now offering to pay it for them to speed up the process, according to Kea Consultants' Houson.
"They are willing to pay people out of bonuses or offer sign-on bonuses just to get people out quicker given the need is quite intense. Also it offsets competition by taking them out of the market quickly," he says.
LP pressure
It is not only general partners but limited partners who are feeling the pressure of finding new employees. For LPs, the shortage has been intensified by the fact that many of them are facing unprecedented requests for new capital commitments, according to Gabrielle Joseph, head of due diligence and client development at private equity fundraising advisory firm Rede Partners.
"Across the whole of the industry there is a squeeze on talent," she says.
"The rise of tech is definitely causing some competition for talent…It's a particular issue at the junior talent end where you are directly competing with tech. Separately, it's to do with the overall boom in the industry creating a lot of job opportunities that are struggling to be filled at the moment and the intense competition to fill those positions at all levels."
Be it GPs or LPs, with record volumes of capital flowing through the sector, the search for new talent is only likely to intensify in the months ahead.
https://rischgroup.com/wp-content/uploads/2019/03/private-equity.jpg
133
200
Dick Risch
https://rischgroup.com/wp-content/uploads/2019/03/logodraft1-03.png
Dick Risch
2022-02-21 11:00:41
2022-02-21 11:00:46
PE-ople crisis: 'Everyone's running out of candidates' from PRIVATE EQUITY NEWS