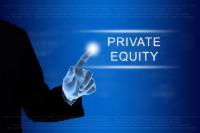 Insights into the key factors influencing one of the most critical junctures between investors and fund managers—Released May 2019 by eVestment
Due diligence remains the foundation for investors looking to build quality portfolio and generate above market returns. It is arguably the point at which investors have greatest influence on the outcome of their commitments and an area we have observed an increased focus on in recent years. Consequently, due diligence is one of the most important junctures between investors and fund managers and a crucial part in forming and building successful, long-term relationships for both parties. This is why eVestment Private Markets conducts the only annual
industry survey specifically focused on the key elements of the due diligence process from the investor, consultant and fund manager
perspectives. This year, we're pleased to present you with the fourth edition of our report in association with Nasdaq, the parent company of eVestment. With a renewed set of questions and topics explored for 2019, the survey continues to uncover the emerging factors impacting
fundraising, performance analytics and manager selection.
Key Findings
Returns expected to decline, but respondents see some specific opportunities. Respondents' greatest concerns for the future
of private markets were identified as having a generally negative impact on returns, with more than 40% of investors expecting a decline in
performance for both existing and prospective investments.
When investigated by sub-asset class, the weight of opinion was against private equity, venture capital and real estate. Real assets and infrastructure were strategies that investors were most bullish on. Competition for deals is the number one concern for both investors and fund managers. Investor and manager respondents both voiced their highest level of concern about competition for deals, with investors indicating a stronger level of concern. This topic was only rated the fourth highest concern in our 2018 survey, but climbed to top this year's survey — potentially as investors and managers begin to realize the effect of record fundraising levels flooding the market with available capital and an ever-growing list of fund managers chasing the same assets.
Close to two-thirds of investors and fund managers expect a market correction within the next two years. The prospect of a market correction was a top three concern for both investors and fund managers, and the majority of both groups reported it would be within the next two years. While investors indicated this would lead to an increased focus on monitoring their portfolio, fund managers saw the biggest impact on the timing of exits. Fund managers underestimate the importance of metrics and analytics during due diligence. In terms of specific elements of the due diligence process, it was clear that fund managers underestimate the importance investors place on key pieces of analysis such as loss ratios,
PME and the impact of fees. A new element uncovered this year was the growing importance of calculating horizon-based returns — perhaps
in an effort to better assess private market performance alongside other asset classes as allocations grow in size and the strategy evolves
from alternative to mainstream.
See full report:  https://www.evestment.com/wp-content/uploads/2019/05/eVestment-Private-Markets-Due-Diligence-Survey-2019.pdf
https://rischgroup.com/wp-content/uploads/2019/03/private-equity.jpg
133
200
Dick Risch
https://rischgroup.com/wp-content/uploads/2019/03/logodraft1-03.png
Dick Risch
2019-05-30 10:54:49
2019-06-18 16:46:09
2019 Private Markets Due Diligence Survey – Findings Report