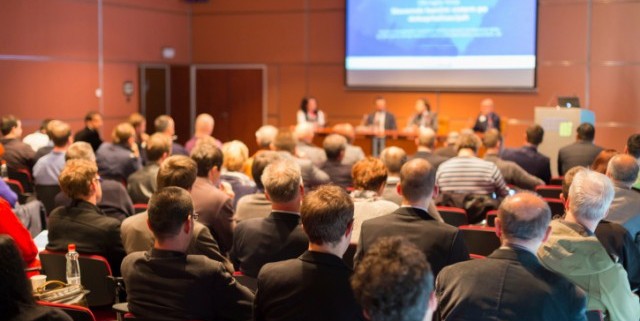 The 24th Annual Sohn Investment Conference
May 6, 2019 New York
The Sohn Conference Foundation's flagship Sohn Investment Conference, dubbed the "Super Bowl of investment conferences" by The Wall Street Journal, is the world's original and premier investment event.  The Sohn Investment Conference, held annually in New York City, gathers top investors from around the globe for a day of fresh market insights.  Sohn's unique format consists of 15-minute presentations from hedge fund industry leaders on their newest investment ideas.
Proceeds from The Sohn Investment Conference benefit The Sohn Conference Foundation's mission to fund pediatric cancer research and care.  The Foundation makes grants for cutting-edge medical research, state-of-the-art medical equipment, and innovative programs to treat and cure pediatric cancer.
The Sohn Conference Foundation honors the memory of Ira Sohn, a Wall Street professional who lost his battle with cancer at age 29.
http://www.cvent.com/events/2019-sohn-investment-conference/event-summary-194c5de4f2084bcfa17d189768ec1da0.aspx
SALT Conference Las Vegas
May7-10, 2019
SALT IS A GLOBAL THOUGHT LEADERSHIP FORUM DEVOTED TO UNLOCKING GROWTH OPPORTUNITIES IN THE FIELDS OF FINANCE, ECONOMICS, ENTREPRENEURSHIP, PUBLIC POLICY, TECHNOLOGY AND PHILANTHROPY.
Founded in 2009, our flagship annual event, SALT Conference | Las Vegas, brings together around 2,000 of the world's foremost investors, policy experts, politicians and business leaders for four days of networking, entertainment and idea sharing.
https://www.salt.org/about-salt
Gaining the Edge – Hedge Fund Leadership Conferences
Agecroft Partners created Gaining the Edge to help enhance investors' knowledge of the hedge fund industry and to improve the lives of children. 100% of the profits from Gaining the Edge – Hedge Fund Leadership Conferences are donated to non profit organizations that benefit children.  Through the end of 2018 Agecroft's partners have given away the approximately $700,000 from these events to over a dozen organizations focused on troubled youth, children's health, and children's education.  In addition to financial support, Agecroft Partners have contributed a significant amount of time and hands on support by serving on boards of more than half of these organizations.
June 19, 2019  |  Chicago https://www.apgainingtheedge.com/2019-chicago-hedge-fund-conference
New York Hedge Fund Conference
November 4-5, 2019  |  New York City https://www.apgainingtheedge.com/2019-hedge-fund-conference
https://rischgroup.com/wp-content/uploads/2019/02/conference21-e1424057848785.jpg
426
640
Dick Risch
https://rischgroup.com/wp-content/uploads/2019/03/logodraft1-03.png
Dick Risch
2019-02-18 11:48:11
2019-02-18 12:59:03
Upcoming Conferences